Getting Yourself Hired by a Great Company: Five Techniques for Mastering Job Interviews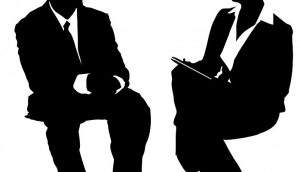 A terrific job interview is about the employer and their problems – not about what you want or need.  The employer has a problem and is looking for you to solve it. They need someone for a variety of reasons but whatever their reasons – they are looking for someone to solve a problem, and you have to show how are the optimal person to do that for the company, given this specific situation.
Finding out first what problems the company has is the best strategy. Start by thinking how you can help troubleshoot and provide what they need and move the interview forward using this approach.
Act like you are part of the team now.  Offer stories about how you have been effective in previous roles and how that applies to their current issues. Never talk about "We" or the team you worked with before. Use "I" and take credit for solutions you have come up with.
Answer questions directly. Don't just answer with affirmative and negative responses but rather give some of the details. Be brief  and let them ask for more detail or ask them if they would like more detail after you have given your less-detailed answer. Look at their body language and see when they appear interested or bored and follow through accordingly.
When asked for details, use this tell your anecdotes with relevant facts. Show off your experience by illustrating them with 3 to 5 minute examples of things you have done in your previous career. Never bore your interviewer by overwhelming them. Stories are more memorable that lots of facts and figures, but keep them somewhat brief.
Stay organized and don't be a passive answerer of questions. Take control of the interview to the extent that you know your agenda. Don't think of this as a job interview but rather as a sales presentation. You are selling the one thing you know more about than anyone and everyone else in the world, you are selling yourself. This is no time for excessive modesty. On the other hand, humility, when it does not take away from your presentation, can be an endearing trait, so balance these two against each other.
The Three Key Techniques to Getting Ahead in Your Current Job
1) If your boss doesn't know you want to move up in the company you are unlikely to get a promotion or even recognition for doing good work. Bosses cannot read your mind. Our attention is split all over in this time of electronic communications, and the same is true of your supervisor;The bosses attention is focused on their team, politics, performance, paperwork, compliance, strategy, competition, profile building, hiring and firing, and many other items. If you don't get feedback from your superior, exercise your power by requesting feedback (If they don't oblige, go to their boss). During a review session assert yourself by directly saying what you need. If you tell them what you are hoping for, then at the least it's on the agenda, and documented for future conversations. If your superior is not taking notes, take them yourself and send them later. Explain your value to the company, and what you deserve in terms of promotions. You should always ask what it is you can do that would set you apart and earn you recognition. Opening a dialogue is the way to move ahead.
2) If you haven't asked for feedback do so now – you must be specific in your communications with your supervisor about what you're wanting in terms of your future within the job or within the company. As detailed in the step above, before you go in to a meeting with you supervisor, get clear on a) what you desire and b) what you are able to accomplish and (c) what you are willing to do for the company in order to get your needs met.
3) Understand exactly where you stand in the pecking order. This is where you and your boss may differ, so it's worth going over your recent reviews to see if you are both on the same page. If there is anything at all that is unclear to you, this will need to be discussed at the feedback session in detail, and recorded along with any actions you mutually agree, you could take to improve the situation. Remember that your superior will apply his/her own personal standards to your performance. If your boss is someone who is very self-critical or hard on himself, he is very likely to be applying equally tough standards to your performance on the job. If their attention is getting overwhelmed, it's possible they don't really know what you're doing day to day. There are usually specific written guidelines for appraising work quality, in place to minimize this idiosyncratic method of performance reviews. Your boss carries his/her values into everything they do, especially into what they value most. This is a difficult conversation, and should be approached diplomatically. You'll need to be willing to support your boss to see how he views his own performance, in order for them to gain more awareness of the productivity that you offer.
We have to remind ourselves to go from thinking into action.This week, take one action per day towards getting a promotion. Give yourself permission to act even if you're not quite ready.
6 Rules To Get Your Resume the Attention It Deserves!
1. Basic Guidelines for Resume Preparation
a. Typesetting                                                                                                                                      You can use your own computer with word processing software such as Word or Word Perfect. The quality of this method depends greatly upon the kind of printer you use with your computer. A less desirable method is to use a typewriter. If you do use a typewriter, make sure that it is in good condition, and use a new ribbon.
b. Printing
If you have a laser printer attached to your computer, you can elect to print multiple copies of your resume that way. The quality of a resume which you type on your computer and produce on your laser printer should be excellent; almost as good as one that is typeset by a professional and reproduced at a nearby printer. Be aware that the typed copy on your laser-printed resume can "crack" along the crease if you fold it. If that happens to your laser-printed resume, mail them to firms flat in a "9 x 12" envelope.
2. Helpful Hints on Writing Your Resume
Start your resume writing process by listing your jobs and what your day to day activities are/were.
Write job descriptions in easy-to-understand terms, and as completely as space allows.
Organize these by your employer in the suggested format.
Next list all your skills, technical knowledge, and computer skills.
Group your technical skills or other skills at the beginning of your resume under a summary paragraph near the top of your resume. Be brief but be complete.
Finish with your pertinent education and/or training, seminars, work-related course work, etc.
Include an objective if desired.
List "Under contract to" for any contract assignments you may have had.
Include total number of years experience.
Give security status, if any. If your security clearance has expired, include the date of expiration.
Include your name and page number on each page of a multiple page resume (except no number on first page).
If you want to use a better quality paper, consider a white bond paper with a rag content (available from most printers or paper supply stores). Rag bond, however, should not be used if you are printing copies of your resume on a photo copier (such as Xerox), as the letters may break up on folds.
3. Tips to Help You Shorten a Lengthy Resume
Have it typed by a professional typesetter.
Eliminate all extra spaces between lines (except between job assignments).
Use narrower margins.
Keep job descriptions to 3-5 sentences (especially for older positions).
If your "length" problem is due to an extensive number of job assignments, leave the oldest positions off and type the following at the bottom of the last page of your resume: "Experience from (date) to (date) available upon request." Then prepare a "complete" resume to furnish only to firms asking for it.
4. Things You Should Do With Your Resume
Use "8-1/2″ X 11" paper.
List jobs in reverse chronological order.
Include both a permanent contact and present address and phone number. You may be contacted through a permanent address or phone, even after you have moved from your present address.
Make your resume as legible as possible.
Include your job discipline(s) near your name at the top of page one of your resume and as a title to each assignment.
Make your resume visually appealing, keeping your format consistent throughout.
Try to keep to a maximum of three pages (see "tips" if resume is longer than two pages).
Avoid much of the following: font changes, columns, italics, bolding, underlining, and graphics (see Resume Scanner Section).
Keep records of where and to whom your resume is being sent.
5. Things You Should Not Do With Your Resume
Don't include hobbies.
Don't include your Social Security Number.
Don't use a "Job Objective." A "Job Objective" tells the firms what you want from them whereas a "Summary" tells what you can do for them.
Don't exaggerate your experience.
Don't show salary or pay information.
Don't offer explanations for leaving prior employers.
Don't use your photograph.
Don't use abbreviations (except those that are acceptable in the engineering/technical fields, such as IBM, CAD, E/M, etc.).
6. Many Firms Use Resume Scanners
More and more contract firms are utilizing scanners to input resumes into their computer databases. Because of that, new guidelines are required that will enable firms to scan your resume. Here are a few recommendations that will make your resume "scanner ready":
Use white paper and black ink.
Don't underline words.
Don't use script or other fancy typefaces.
All letters should be of the same quality (no light or broken letters, no smudgy or filled-in letters, etc.)
Use adequate margins (at least 1/2″ on all sides).
Don't hand write anything on your resume.
If using a dot matrix printer, utilize the best quality of type the printer provides (i.e. letter quality, dark copy, etc.).
Avoid boxes or unusual configurations.
NOTE: If you transmit your resume by using a FAX card in your personal computer, make sure you see what you transmit. Many resumes received in this manner, have problems (extraneous characters, missing copy, strange lines, etc.). Also, the format of the received resume is often different than what you think you are transmitting. Try faxing to a friend or local fax number so you can physically see what everyone else sees!
Rules for Dealing with Human Resources Pros
Posted by Donald Sonn – Professional Recruiter Associates
Professional Recruiter Associates has recently created a Facebook company page in an effort to increase our online pre…http://t.co/f8UsPbv1

— Donald Sonn (@donsonn) November 19, 2012
https://www.facebook.com/PRARecruiter
https://www.linkedin.com/company/professional-recruiter-associates
https://www.facebook.com/donald.sonn
Here are the rules we live by when working to bring new employees to HR Directors and other hiring authorities:
1. Don't waste their time. You don't have nearly enough to start with. Do everything you can to avoid wasting their time.
2. Use email as much as possible instead of the telephone. Recruiters must use the telephone in order to "sell" but remember that the customer comes first.
3. Keep reminding them where we are in the process because this is just one of a hundred things on their "top priority" list today.
4. Don't send them resumes you found on a national job board. They're already looking there. Besides, they need you because you have the time and recruiting talent to work the phones and really dig for the top talent they're looking for.
5. If they tell you something one day and then change course the next, understand that unless they have the title "VP" or "Owner" after their name, they're really just responding to the ever-changing needs of their organization.
6. Take burdens off of them by:
Don't send them junk resumes.
Understand their Job Order and the requirements for the position.
Interview your candidates thoroughly and attach a summary.
Offer to complete reference checks.
Stay in touch daily with your candidate and keep them informed so you can report and update progress to their next boss.
Know your candidate's needs in terms of salary & benefits before you invest their time and energy.
Be a great salesperson when it comes to the offer, and close the deal.
Know what's going on in their business and who the players are. Yes, this is the core basic recruiter skill of knowing who is in the decision making loop. Ask them and they'll be happy to tell you who the decision makers are.
Don't push them if they don't want to give you certain information. (Examples: Other positions they're working to fill; full salary range data; succession plans; etc.) You may ask if it's something they'd rather not share, but if you push too hard you may find you no longer have them as a client.
Show appreciation. Thank you cards, with a sincere hand-written note, really will help build the relationship. (Remember, you are in the relationships business!)
Make sure you make them look good. Take every opportunity to brag them up to their boss and the hiring manager, and give them credit for snagging the great new hire (It will be our little secret!).
Working with "their" recruiter has got to be one of their positive experiences.
Professional Recruiter Associates is a world-wide firm of executive search consultants dedicated to matching the right Talent to our clients' needs.
Our executive search consultants fully understand the issues of real business that our clients experience on a daily basis. Our added value is that we approach assignments from a business point of view, have experience in our industry sectors, and are trained to assess candidates from a skills, cultural fit and personality profile perspective.
Dead-End Resume
You found a job posting you were interested in, wrote and submitted your resume, then…..nothing.  No call, no email, no response at all.  You wonder what happened.
Did you answer all the questions and follow all the directions given on how to submit your information, and where to submit it?
Did you do a spell / grammar check on all your paperwork?
Did you remember to actually attach your resume before hitting 'send'?
Did you include your contact information?
Did you have the right skill sets that were required on the job description?
Did you apply to the right job?
Did everything correct?  If so, Please Be Patient!   If you are one of the few that responds who actually has all the correct qualifications you will be contacted.  Will it be in the timeframe you want…probably not! Don't expect a response the same day you apply to a job. Your resume was not the only one received!  Hiring managers and recruiters can get several hundreds of resumes on a daily basis.  It takes time to read through each one and qualify them for a specific job. We all understand you may be desperate for a job, but, the hiring process takes time and everyone's time is valuable, not just yours.
Once you are contacted, don't assume that you are a shoe-in for the job.  If asked additional questions, be honest and answer all of them truthfully.  If you don't, you are only wasting both your time, and that of the person contacting you.  It's best to be upfront, right from the beginning of the process about everything being asked, rather than to be misleading and having issues happen down the road, as that misleading information can cause the process to take even more time, and, could also ultimately 'cost you the job'.
Not quite the right match for this particular position?  If you were patient, truthful, and professional every step of the way, you will probably be approached for the next similar position that crosses that recruiter's desk, and maybe that job will be the one you land for your next career!
Critical Techniques for Using Social Media in Your Next Career Move
If you are looking for a new opportunity, or even If you just want to surf around the web for attractive job opportunities, I recommend that you begin with social media channels!
– Don't just seek – become sought after: You may not know it, but employers spend time searching for their most suitable candidate online too. Run a search of yourself on search engines – are you there? If you are, is the information found professionally branded? If you're not easy to find, what can you do to bring up better results? Marketing yourself in a true and attractive manner is the key, just as it is in marketing any other product or service.
–Link to your job search through LinkedIn: This incredible professional tool permits you to do what everyone says is the most crucial item in job seeking: networking. Only here, you'll be networking online using a businesslike social media channel. On LinkedIn you'll be able to:
• Create a personal account (much like a brief resume)
• Search for open positions on the site's Jobs section
• Join professional groups and expand your knowledge while receiving job updates
• Join job related/college alumni groups and company career groups (such as our Careers at Intel EMEA Group) and see a wide range of job opportunities and mingle with professionals and more.
Two great tips that you will want to consider:
Employers can search for people and you may come up in their searches. Try to incorporate keywords that employers may search for in your profile. On LinkedIn you can search for others according to company, area, education, profession, management level – so if you come across a position of interest, search for people who may work there and might well be able to offer sound advice…you'll be surprised by who you'll run into and how helpful some of them will choose to be!
– Not just a pretty face – Facebook is not just fun and games but also a great medium to find your next job! As a Facebook user you can: join company profiles/groups and be updated on some of the hottest trends as well as interesting and available positions. There are also career groups, alumni groups and interest groups that can help you. Take a glance at the banners and ads along your page – some of them are job ads! On Facebook you can also search by company name and find old friends who could be working at that company, and can give you a helping hand by providing Insight on what its like to work at this company. They will often be happy to share their own experiences and let you in on how they got their foot in the door. Facebook's Marketplace also has a jobs section where you can filter your country's posts. Scrutinize this carefully, maybe your next job is already posted there.
Tweet your Twitter: Employers are opening specific job profiles on Twitter or posting their open positions on company profiles. Checking these ties will give you another easy way to reach your dream job. You can also: create a personal profile and add Information that you'd want a new potential employer to know. The fact is that that you're searching for a job or for professional knowledge– someone out there may be looking for someone just like you.
– The new "You" may be on YouTube: Companies may be advertising positions through video clips on YouTube. Get creative and make your own YouTube video resume. Even create your own channel, to brand yourself.
– Finding your future on forums & blogs: there are many professional forums/blogs in Cyberspace. Searching for forums and blogs within your field of expertise, you can learn a lot about what is happening through your colleagues. It is easy to mingle with fellow experts who may be your link to your future employer. Some companies have both professional and job company forums/blogs) that provide great professional and work related sources of information…
Remember – good networking does matter, so start creating relationships with your potential future employer.